I6NET will be present at next GSM Mobile World Congress (formely 3GSM World Congress) Barcelona, February 15-18, booth Catalan Pavilion on the 2nd Floor – CIDEM | COPCA (Bookerage event). A free visitor ticket for the main fair, allowing visiting all the stands, will be given to each participant company. Please note that only actively involved participants who arrange and attend meetings will receive a free pass.
To meet us, please register and select our company I6NET for a meeting during the congress.
More information about the event and organizators, business meetings process…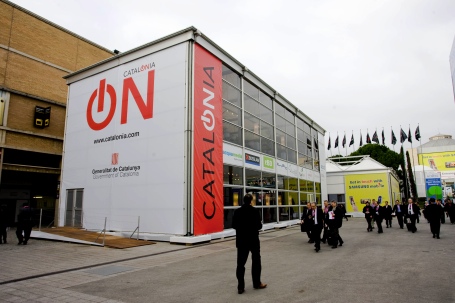 About 3GSM Mobile World Congress
The GSMA Mobile World Congress (formerly 3GSM World Congress) combines the world's largest exhibition for the mobile industry with a stimulating and insightful congress that brings together prominent leaders and personalities from mobile operators and equipment vendors, as well as Internet and entertainment professionals.
The 2010 Mobile World Congress – Barcelona is expected to attract approximately 50,000 attendees and 1.300 exhibitors, so don't miss this unrivalled opportunity to conduct business, discuss the hottest trends in mobile communications, and help define the industry's path to continued growth.
Official website: www.mobileworldcongress.com