We build advanced telecom software for every business
Solutions & Technologies
---
Built on Open Standards to protect your investment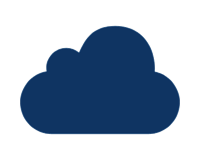 Cloud Ready
All our solutions are software based and ready to run over cloud environments on virtual servers. You can setup our IVR platforms over Amazon EC2 servers or any private / public Cloud.

Asterisk Powered
Our products work directly with Asterisk telephony software supported by Digium. Users of this open source PBX can now run VoiceXML applications in the same server at an affordable cost.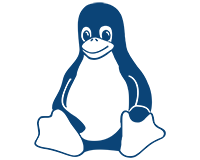 Linux based
All our solutions run over the Open Source Linux OS. Our binary packages are mainly built for Debian and CentOS kernels and ready-to-run over another compliant Linux Distributions too.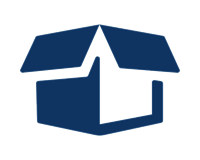 Binary Packaged
All our components are delivered packaged with an installer for many Linux distributions. You can easily update or upgrade your system getting latest releases to allow both high reliability and evolution.
We trust on Open Source and Standars
Ecosystem
Asterisk

Asterisk is the leading Open Source software implementation of a telephone private branch exchange (PBX); it allows attached telephones to make calls to one another, and to connect to other telephone services, such as the public switched telephone network (PSTN) and Voice over Internet Protocol (VoIP) services. It can be software only, moving calls around via IP, or it can support a large variety of relatively inexpensive hardware interfaces to directly tie in with existing TDM (Time Division Multiplexing) equipment.

Elastix

Elastix is an unified communications server software that brings together IP PBX, email, IM, faxing and collaboration functionality. It has a Web interface and includes capabilities such as a call center software with predictive dialing. The Elastix functionality is based on Open Source projects including Asterisk, FreePBX, HylaFAX, Openfire and Postfix. Those packages offer the PBX, fax, instant messaging and email functions, respectively. Elastix is Free software, released under the GNU General Public License.

FreePBX

The FreePBX EcoSystem is the most widely deployed Open Source PBX platform in use across the world today. The openness of the project allows to build robust communications solutions that are powerful but at the same time easy to implement and support. As web-based PBX solution, FreePBX is easy to customize and adapt to your changing needs. It can run in the cloud or on-site, and is currently being used to manage the business communications of all sizes and types of businesses.

UniMRCP

The Media Resource Control Protocol (MRCP) allows applications to control media service speech resources residing in servers. The MRCPv2, is currently a proposed standard protocol. UniMRCP is an open source cross-platform implementation of the MRCP client and server in the C/C++ language distributed under the terms of the Apache License 2.0. The implementation encapsulates SIP, RTSP, SDP, MRCPv2, RTP/RTCP stacks and provides integrators with an MRCP version consistent API.
---
Leading companies rely on us
Success Stories
Follow our Blog and Social feeds
Latest News