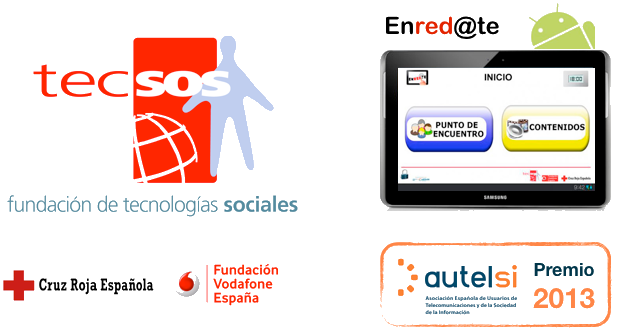 We are very pleased to share with all our followers, this post about Enred@te: the first video call service for seniors deployed by Tecsos and Spanish Red Cross / Vodafone Foundation. This new service is running amazing video calls for Android tablets and web, powered by our latest RTC technology components.
Read more about this post in Spanish:
http://fundaciontecsos.es/noticias/premio-autelsi-2013-para-el-proyecto-enredte-de-tecsos
About Enred@te Project:
http://fundaciontecsos.es/proyectos/en-curso/enredte
Congratulations to Tecsos!