March 16th, 2010 – Montevideo – Uruguay. T2Parking is a service developed by T2Voice to allow users the purchase of parking time in priced parking areas by using the cell phone. It was designed to allow users to perform this task without the need to go to a vending store selling cards or tickets, thus avoiding delays, inconveniences and other conflicting situations.
Based on this basic original functionality (which by itself significantly improves the user's perception of the service), T2Parking offers all parties different capabilities from existing alternatives. Users make a phone call to a Voice Portal or send an SMS, the auto-attend IVR service call back them 5min before the end-time and allow to purchase more parking time.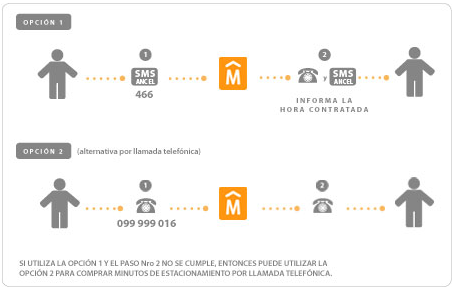 I6NET is please to share this new smart Voice/SMS service of our partner T2Voice. It's an amazing service in production, we would like to find it in many other cities!
Visit the website T2Parking in Uruguay:
http://www.estacionamientotarifado.ancel.com.uy
About T2Voice
T2Voice is a company dedicated to developing solutions (applications, systems, and services) that allow communication between individuals and information systems and individuals themselves in the most natural way: voice.
T2Voice | Canelones 961 bis, 11100 Montevideo – Uruguay
info @ t2voice . com | www.t2voice.com