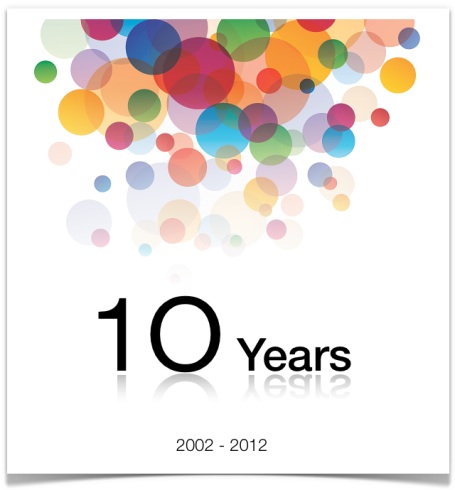 September 19th, 2012, Madrid, Spain. Today we celebrate 10 Years of I6NET company foundation. Our 10th Anniversary is a time to acknowledge our achievements of the past decade and recognize this is only the beginning of our journey within the Asterisk Telephony Revolution. We are very proud to  develop a product that is running in thousand of IVR / IVVR servers worldwide and for hundred of customers. Today, we have more and more corporations upgrading their legacy IVR to VXI* in order to get a faster interpreter evolution over a fexible open source telephony platform.
Ten Years of VoiceXML for every business
As VoiceXML has revolutionized the way companies develop, deploy and handle automated calls. Until the late 1990s, when the W3C took charge of VoiceXML, there wasn't an open standard for speech applications. VoiceXML enabled companies to deploy speech-driven IVR applications for customer service knowing they would have portability down the road to upgrade or switch vendors without having to re-write all their applications.
VXI* the first and most advanced VoiceXML browser for Asterisk
Our flagship product VXI* is the most performant VoiceXML browser ever developed for Asterisk. Thanks to the best open source telephony platform, VXI* still  leading,  grows every years and takes advantage of lower total costs of ownership. VXI* is much more than a simple IVR, it includes a suite of complementary Speech Engines connectors and Xtras* Extensions like Video IP/3G, MRCP, Flash/RTMP, Outbound Dialer…
The Future of VXI* is Video, Mobile and Web
This 10th Anniversary Year – 2012, will be our best sales results beyond the crisis in specific industries and sectors; we are getting important growth in Healthcare, Banking and Aerospace Industries. For first time this year, Telecos Services Providers are not our main sales revenue. This mean that IVR / IVVR is becoming a technology factor to consider for many business cases and not only for Telecos or Contact Centers. Therefore, we are in continuous Research and Development, focusing on very innovative solutions including Video, Mobile Apps, Webcall…
Timeline:
http://www.i6net.com/about/timeline/