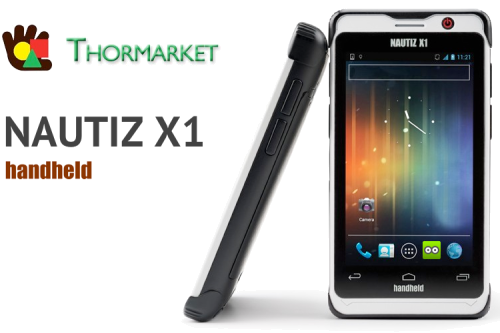 The Nautiz X1 UMTS is the perfect combination between an smartphone and a rugged portable computer. With Android 4.0 Embedded Handheld 6.5. It has been designed for operating into the most hard environments and meet stringent MIL-STD-810G military standards for withstanding water, dust, drops, vibration and extreme temperatures:
Now, we are pleased to run our RTC Clients* SDK for Android over The Nautiz X1.
Currently available for the Viziyoo Video Phone APK.

More information:
http://www.thormarket.com/en/comunications/267-viziyoo.html
About I6NET
I6NET Solutions and Technologies Limited is an european company specializing in the development of new applications and advanced communication solutions. Its innovative VoiceXML browser and applications technology enables the creation of interactive voice and video IP/3G services to access multi-lingual and dynamic contents.
For more information, visit http://www.i6net.com
About Thormarket
The world of THOR, is the Handheld technology partner for Spain and Portugal. It's products are used in a wide range of field applications, often in the most demanding. With over 20 years experience in the field of automatic identification industry and robust products, they have successfully implemented mobile solutions for almost all types of businesses. For more information, visit http://www.the-world-of-thor.com/