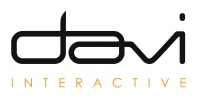 Madrid, Paris  October 21th, 2008, In a effort to accelerate growth and innovation for business, I6NET and DAVI Interactive today announced their partnership aimed at enhancing implementation of best-in-class solutions, especialy around the 3G communications and RICH media services fields. As part of their agreement, I6NET and DAVI work together to create various bundl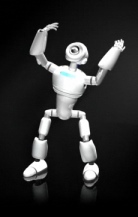 ed offering for the 3G networks.
"We think it is a great opportunity for us to partner with DAVI and offer together smartest 2D or 3D video contents mixed with our technology. I6NET is today the new way to deploy IP/3G VoiceXML interactive applications for Asterisk. We look forward to a long term relationship and are confident of success in this endeavor" said Iván Sixto CEO and Business Development Manager, I6NET.
"We were thinking for a long time to push our technology on a global cell media plateform. I6net IP/3G VoiceXML interactive solutions now provide the expected maturity to welcome it on a 3G application. Beyond technology, our complementary commercial networks and marketing approach provide solid grounds for a long term win-win partnership" explain Pascal Arbault, CEO and Business Development Manager, DAVI.
About I6NET
I6NET Solutions and Technologies Limited is a pan European company specializing in the development of new applications and advanced communication solutions. Its innovative VoiceXML browser and applications technology enables the creation of interactive voice and video 3G services to access multi-lingual and dynamic content.
I6NET | calle Magallanes 13 – 28015 Madrid – Spain
info @ i6net | www.i6net.com
About DAVI
DAVI provide a new generation of 3D animated interactive Man-Machine Interface. The Flash Actor TM patented technology, a Flash based 3D animation engine, gives life on any media to 2D and 3D interactive characters combining realistic graphics, video, motions, expressions, lipsing, sound, artificial intelligence and many more… Constant R&D effort aims DAVI to implement advanced technologies for more and more interactivity.
Davi | 19, rue Godefroy – 92800 Puteaux – France
info @ davi.fr | www.davi.fr