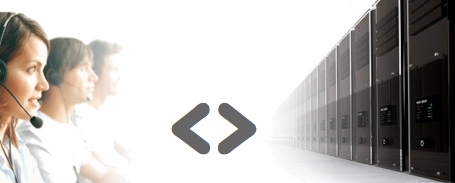 The market for Outbound IVR is set to grow as more and more companies look for ways to retain customers. Today digital telephony improves automation and the way humans interact with computers, predictive dialers are now being supplemented by outbound IVR solutions, which a – as Datamonitor reports – has a number benefits over predictive dialers of callcenters.
Instead of connecting live callers to an agent when the phone is answered, outbound IVR applications use advanced Speech Recognition or DTMF to help callers and complete short transactions like alerting, process confirmation, short surveys, get feedback, send voice reminders… without any need for human assistance, or the systems can route live calls to agents only when needed or required.
Advantages of outbound IVR over predictive dialers include the ability to save on costs for agents and to allow timely information, such as a flight delay, to be relayed to a large number of contacts in a very short period of time.
Flexibility and time sensitivity also play an important role in outbound IVR solutions as it's possible to communicate with customers after office hours, and to reach them for reminders or updates at times that are more strategic or most convenient to them.
Datamonitor's report says, "The Rise of Outbound Applications in an Economic Recession," shows North America will be the largest market for outbound IVR through 2014. Datamonitor predicts the total market will grow from $250m to $562m from 2009-2014 and that growth will continue as outbound IVR apps are more integrated into customer service suites and as hosted capabilities improve the cost of systems integration.
It's time to switch to Outbound IVR, VXI* VoiceXML for Asterisk platforms provides the cost-effective and evolutive solution to start integrating smart IVR systems for your business and customers interactions. You will get rapid ROI and be better connected with them.
Business case:
References: