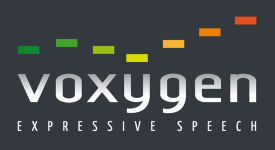 We are very proud to announce that Voxygen will join us at next Mobile World Congress 2012 Barcelona #MWC.
Voxygen is a spin-off company of Orange Labs, they have a very large experience and success on text-to-speech research. Voxygen has created very famous voices for amazing services that you may know in very large companies mainly France but now for international too. All their technology and services are now available for your VXI* VoiceXML Browser to run any kind of advanded phone services. That's a great new to be with them at next MWC 2012, for the first year where Voxygen was launched to the market. We are pleased to start with them a very nice project development.
Languages:
French
Arabic
American, English
Castillan, Spanish
Coming soon:
Voxygen and its Baratinoo TTS is I6NET's Congress Partner at next MWC 2012 Barcelona.
Ulex Innovative Systems booth at French Pavilion UbiFrance Hall 2, 2F49 exhibit Days 27, 28.
More information: