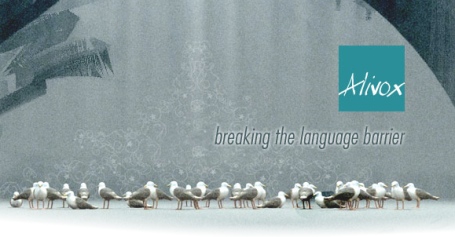 Edinburgh, UK and Madrid, Spain, November 5, 2008 — Alivox Ltd, a leading provider of automated language and accent identification software, and I6NET, a company specialising in Interactive Voice and Video Response (IVVR) technologies, announce a working partnership that will benefit next generation IP/3G telephony applications.
I6NET's IVVR solutions combine the simplicity of traditional voice response with the advanced video capabilities offered by 3G handsets and SIP telephones, adding a new personalised dimension to voice-only calls and dramatically enhancing user experience.
Alivox's ALiS (Automatic Language Identification System) brings a new dimension to I6NET's IVVR capabilities, enabling rapid multilingual response, thereby enhancing customer satisfaction and greatly reducing costs. ALiS can identify the language of an inbound caller in just three seconds – the call can then be immediately routed to I6NET's platform.
David Chisholm, Director of Business Development at Alivox Ltd said: "ALiS provides a very rapid, high percentage result in real time of the language or accent spoken, which makes it ideal for IVVR applications. The integration of our technology with the I6NET platform is a win-win for next generation IP/3G telephony."
Iván Sixto, CEO – Business Dev. Manager of I6NET said: "We encountered Alivox's leading edge solution recently while working as part of a consortium on a large global project. It is totally complimentary to our IVVR offering and we believe the combination of our technologies has enormous potential globally."
About Alivox
Alivox Ltd, a spinout software company from the University of Edinburgh's world-class School of Speech and Language, is a global expert in Spoken Language Identification (SLI) solutions. Its goal is to facilitate a fundamental change in telephone call handling and language translation through its product ALiS (Automatic Language Identification System), which delivers an accurate and fast identification of a clip of speech, both live and recorded.
For more information visit the Alivox website: www.alivox.com
About I6NET
I6NET Solutions and Technologies Limited is a pan European company specialising in the development of new applications and advanced communication solutions. Its innovative VoiceXML browser and applications technology enables the creation of interactive voice services to access multi-lingual and dynamic content.
For more information visit www.i6net.com