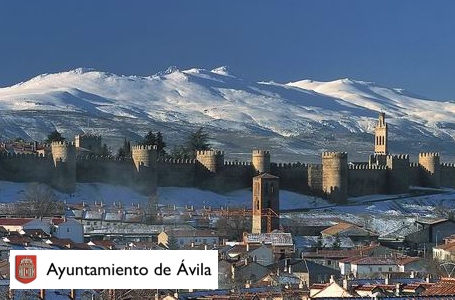 Spain, Madrid – February 9th, 2009. I6NET provider of 3G/IP IVR / IVVR VoiceXML communications components for Asterisk, and AMBISER provider of system integration services develop a voice portal to improve the services offered by the Citizen Attention Service of the Avila City Hall. The voice portal is offering information of the Internet Citizen Portal and services like questionnaires to the citizens to know their opinion about local affairs. Also, the citizens can request a meeting with a department of the City Hall. Also, the client can design new voice services using a simple web voice portals desing tool. This tool is a simple web and user friendly tool that allows the officers of the Avila City Hall to desing new services offered by phone.
The I6NET-AMBISER partnership is offering a complete out-of-the-box advanced voice platforms targeted for Public Administrations and big companies. These services platform are based on the integration of VXI* Interactive Video VoiceXML browser for Asterisk. Interactive video portals, mobile video conferencing, mobile communities, moderated video chats, participation TV, mobile video surveillance and monitoring, and video contact centers are just some examples of converged services that can be delivered to the market.
The combined I6NET-AMBISER solution not only shortens time-to-market of the voice portal services, but also provides a simple and an advanced tool to develop and deploy new voice services. Now officers can benefit from the valuable experience of both companies to deploy call services quickly and cost-effectively.
"3G video services are going to be expanded near future by the Public Administration answering Administration 2.0 challenges. I6NET-AMBISER partnetship will contribute gathering these aims" – Says José Hinojosa – CEO – Business Dev. Manager of AMBISER.
"Market was waiting since years for a simple software for deploying voice services for less in Medium public Administration and we are proud offer it today with AMBISER" – Says Iván Sixto, CEO – Business Dev. Manager of I6NET.
About AMBISER
AMBISER was founded by a group of engineers with deep experience developing solutions and services for Public Administrations. 3G, streaming web portals, document management, BPM, web portals, are only some of the solutions that AMBISER offers to its customers. AMBISER solutions are the result of a strong innovation policy.
AMBISER | calle Puerto de la Morcuera, 13 – 280919 Leganés (Madrid) – Spain
info @ ambiser  . com | www.ambiser.es
About I6NET
I6NET Solutions and Technologies Limited is a pan European company specializing in the development of new applications and advanced communication solutions. Its innovative VoiceXML browser and applications technology enables the creation of interactive voice and video IP/3G services to access multi-lingual and dynamic contents.
I6NET | calle Magallanes 13 – 28015 Madrid – Spain
info @ i6net . com | www.i6net.com