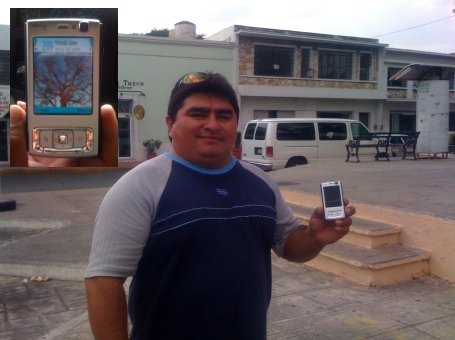 Be ready for 3G-UMTS technology don't represent is very special innovative situation today for countries. Past days, we was traveling to Mexico and i discover that 3G wireless network coverage is very good there in most small or big cities of the Yucatan's region. Main local wireless operators as Movistar, Telcel and Telmex; even in the road all wireless antennas were 3G enabled! Videocall is possible it's not a far dream… Here our driver Victor show us his own Nokia N95 3G mobile phone, ready for videocall… ready for Internet, ready for a lot of things but there is a lack of videocall services like in most other countries, Operators only provide very basic services and promote voice and data… no significant value added video services yet available. 
This is your opportunity here in Mexico and in most of the countries today, IVVR 3G network for videocalling are ready and consumers too, people already have 3G devices… it's not a question of coverage, mobile phones or more network's investments…
It's really a question of lack of services and promotion!