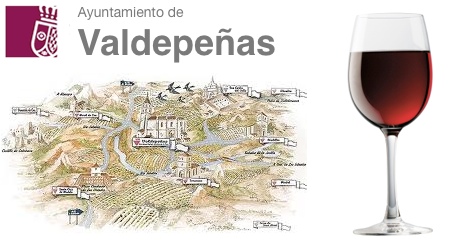 June 9th, 2011, Madrid, Spain. Valdepeñas is well known to produce one of the most famous spanish red vines from Castilla-La Mancha. This city has deployed a large innovative auto-attendant service for all its citizen to improve information and many public administration processes. Citizens can now get faster information 24×7, real time feedback, and manage better all their requirements to the Valdepeñas City Government just using their phone. Some key features are:
Get information status for citizen's requests
Claims and suggestions management
Sports facilities booking
Appointment management
Information Listing
City news
Emergency calls
Polls management
Ambiser has implemented SACVoz a set of VoiceXML applications integrated with the city government backoffice systems. SACVoz is running over Asterisk servers powered by VXI* VoiceXML browser from I6NET.
Spanish press release:
Portal de Voz de Atención Ciudadana del Ayuntamiento de Valdepeñas

El Ayuntamiento de Valdepeñas (Ciudad Real) ha confiando en la solución SACVoz de Ambiser para la realización de gestiones con el Ayuntamiento a través del teléfono, facilitando la comunicación entre los ciudadanos de Valdepeñas y su Ayuntamiento. El proyecto ha implantado una serie de servicios telefónicos automatizados que permiten agilizar las gestiones telefónicas que se realizan con el Ayuntamiento. Los servicios que se incluyen en el portal de voz de Atención Ciudadana, son los siguientes:

Cómo va lo mío

Mediante este servicio los ciudadanos y empresas pueden consultar el estado de sus trámites realizados a través de la Plataforma de Administración Electrónica del Ayuntamiento.

Quejas y sugerencias

Este servicio permite a los ciudadanos dejar constancia de sus quejas y sugerencias al Ayuntamiento y que estas se traten con igual agilidad que si estas se depositaran a través de la web o mediante un buzón de quejas y sugerencias.

Información y reservas de instalaciones deportivas

Los ciudadanos de Valdepeñas pueden acceder a toda la información de las instalaciones deportivas municipales (dirección, horario, disponibilidad de recursos, precios,… Igualmente pueden realizar la reserva del recurso elegido de forma ágil y sencilla.

Reserva de citas

Este servicio permite establecer citas con cualquier servicio del Ayuntamiento disponible, en el horario pre-establecido por cada uno de los servicios el Ayuntamiento.

Realización de inscripciones

La inscripción en las actividades municipales se podrá realizar de forma sencilla mediante llamadas telefónicas al Ayuntamiento.

Consulta de listas

Igualmente, aquellos ciudadanos que hayan realizado inscripciones en actividades municipales podrán consultar la correspondiente lista de inscripción.

Información municipal

En esta sección los ciudadanos pueden acceder a la información disponible en el portal web sin necesidad de tener que acceder a Internet, lo que incluye en las nuevas tecnologías a los ciudadanos que no hacen uso de Internet.

Emisión de llamadas salientes

El Ayuntamiento informará telefónicamente a los ciudadanos que así lo deseen, de la información solicitada, p.e. Avance en los trámites municipales, planes de emergencia, apertura de plazos, etc.

Realización de encuestas

por último, el Ayuntamiento dispone de una sencilla herramienta para realizar encuestas a los ciudadanos, bien acerca de la satisfacción sobre un servicio prestado, bien para conocer de primera mano las opiniones de los ciudadanos acerca de los temas de interés para el municipio.

La solución implantada por Ambiser aumentará la disponibilidad de los operadores municipales para atender las llamadas de los ciudadanos que requieran ser atendidas por los ciudadanos, amplía el horario de atención del municipio a las 24 horas del día, homogeneiza la calidad de la atención prestada telefónicamente y permite la evaluación de la misma.

Ambiser es una compañía que dispone de soluciones tecnológica que permiten modernizar las Administraciones Públicas, como es el caso de la solución de SACVoz.

"Nuestra solución permite optimizar la Atención Telefónica al ciudadano así como conocer de forma cuantitativa las necesidades solicitadas por los ciudadanos cuando se relacionan con el Ayuntamiento a través del teléfono", dice el CEO de Ambiser D. José Manuel Hinojosa.

La solución tecnológica, de bajo coste, está basada en una aplicación VoiceXML desarrollada por Ambiser, e instalada en una central telefónica Asterisk haciendo uso del navegador VXI* VoiceXML de I6NET.

Ambiser es una compañía que dispone de soluciones tecnológica que permiten automatizar los servicios de atención telefónica, como es el caso de SACVoz. "El navegador VMXL (VXI*) de I6NET nos permite centrarnos en el desarrollo de los servicios telefónicos automatizados, abstrayéndonos de la infraestructura telefónica de la que disponen nuestros clientes", dice el CEO de Ambiser D. José Manuel Hinojosa.
About AMBISER
AMBISER was founded by a group of engineers with deep experience developing solutions and services for Public Administrations. 3G, streaming web portals, document management, BPM, web portals, are only some of the solutions that AMBISER offers to its customers. AMBISER solutions are the result of a strong innovation policy.
AMBISER | calle Puerto de la Morcuera, 13 – 280919 Leganés (Madrid) – Spain
info @ ambiser.com | www.ambiser.es
About I6NET
I6NET Solutions and Technologies Limited is a pan European company specializing in the development of new applications and advanced communication solutions. Its innovative VoiceXML browser and applications technology enables the creation of interactive voice and video IP/3G services to access multi-lingual and dynamic contents.
I6NET | calle Magallanes 13 – 28015 Madrid – Spain
info @ i6net.com | www.i6net.com